System
S24530
System S24530 is a multi-level digital matrix for routing RS-530 type signals (or similar multi-level bidirectional digital signals) with up to 24x24 I/O's in one unit.
Intended to replace manual patch cord bays, this unit is designed for switching RS-530 type signals. Traditionally, RS-530 is a mix of differential (422) and single-ended (TTL) digital signals. Since there is no precise standard for RS-530 (and many are "custom" proprietary), there are a mix of uses and signal directions installed abroad.
Fortunately, the S24530 can be easily configured by selecting the appropriate digital switch core and DTE/DCE I/O cards. The unit can be configured as small as a 3x3 matrix, to as large as a 24x24 matrix. Either the DCE or DTE axis of the matrix can be configured in increments of 3 ports. Our technical staff can help configure the exact system for your specific application.
Features
High reliability all digital technology
Up to 50Mbps digital bandpass
Input and/or output terminations optional
DCE and DTE signal connectors (D-Sub)
Full access matrix with 1:1 connection or fanout
Expandable configuration from 3x3 to 24x24
Configurable with single or dual control CPUs
Remote control Ethernet, USB & serial ports
LXI 10/100 Ethernet includes TCP/IP, SNMP, IPv6
Command set is 488.2 compliant
Front panel LED back-lit keypad controls
High contrast vacuum-fluorescent display
Rugged 5RU high chassis (8.75")
International AC power range
Self-monitoring hot-swap plug-in power supplies
Integrated rack mount design (19 inch)
Built-in chassis slide mounting (slides not included)
Certified CE EN61010 (LVD)
Applications
Our S24530 is designed to automate connectivity of equipment with an RS-530 port, or similar "specialized" or custom digital port.
Rather than using patch cords, the following installations may benefit from use of this product:
Encryption and decryption equipment
Security modems
Ground stations
Telecom equipment
Uplink or downlink control signals
Computer room installations
Communication centers
Satellite installations
Specialized security devices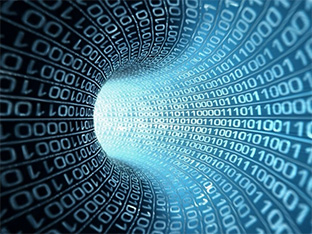 Similar Products