Support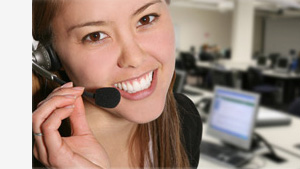 Universal Switching Corporation provides unlimited pre-sales and post-sales technical support for each of its products via phone or email. If you need after sales technical support, please contact us so that we may help you right away. We are here to help you solve some problems and not create them. Contact the factory at 1-818-381-5111 and ask for either the Sales or Customer Service department depending what you require. See our contact information.
Pre-Sales Support
Time and time again, Universal Switching Corporation has sought to push back the boundaries of automated switching technology. Our product line provides the System Engineer with unprecedented system design flexibility. Just the large capacity of our Series G2 line can be daunting since it spans low frequency audio products, to high frequency 40GHz products, and fiber optic types. Universal Switching Corporation has years of experience with all these fields and can assist you in defining your application. Most applications are started with the client stating what they need to do, the types of signals that need to be switched, the numbers of channels and other similar application specific information.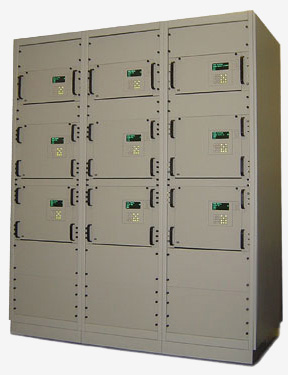 We specialize in many areas of switching technology since our product line is so diverse. We utilize many types of technology to satisfy the many different applications with the best suited and cost effective technology. Some requirements are small 1RU units, others are full multi-rack installations as pictured here. We prefer to work with the client to clearly define the requirement the first time around, and for total system responsibility.
Once this is provided to us, one of our AE's (Application Engineer) can match the equipment best suited for your specific application. Sales support is typically provided during normal business hours. See our contact information. Our local factory authorized Domestic and International sales offices can be of additional help.
Post-Sales Technical Support
Technical support is typically provided during normal business hours. A support case number will be assigned to your request so that we can address your concerns quickly and efficiently. All of our products have unlimited technical support even past the warranty period. When your support issue is resolved or questions answered, you may be asked if we can send you a quick survey about our customer support. We would appreciate your survey feedback so that we may better serve you in the future! Contact the factory at 1-818-381-5111 and ask for the customer service department, or send an email to support@uswi.com. See our contact information.
Data Retention Statement
This statement outlines the current position of Universal Switching Corporation regarding the retention of data within all products. The Company takes great pride in offering consistent and highly reliable products.